Summer means vacation, time to enjoy the warmth of the season with family, good friends and with good food. Getting together during the break will be more fun and exciting with edibles that will surely cool you down this summer time. So beat the summer heat with these refreshing easy to make desserts that are so effortless to make. So hang out with your kids or with your friends and make your warmest season of the year extra special.
Blueberry Tart
Use frozen puff pastry in this elegant dessert that boasts a lemon-infused cream cheese filling.
Double Chocolate Pudding

Pie
The combination of a crunchy, buttery graham cracker crust with velvety-smooth cocoa and bittersweet chocolate pudding is so satisfying that you won't even notice the filling is made with 1% milk.
Stone Fruit Pouches
For a gourmet campfire dessert, pour a brandy-and lime-infused mixture of apricots and plums over a bed of crushed gingersnaps, then cook in aluminum pouches over hot coals for 10 minutes. It's a fun and fruity dessert that's ready in a (ginger) snap.
No-Bake Raspberry Cheesecake Pots
So cute and so indulgently creamy, these little layered cheesecakes make a perfect dessert for any party, indoors or out.
Chocolate-Raspberry Trifle
Drizzle store-bought pound cake slices with a robust coffee and liqueur mixture, then spread with chocolate pudding and top with chocolate shavings, raspberries and homemade whipped cream. Repeat steps for a traditional English dessert your guests can't wait to dive into.
Strawberry Cheesecake Bites
These bite-sized treats require just five ingredients and are quick and easy to whip up. Serve them by the pool or on a picnic.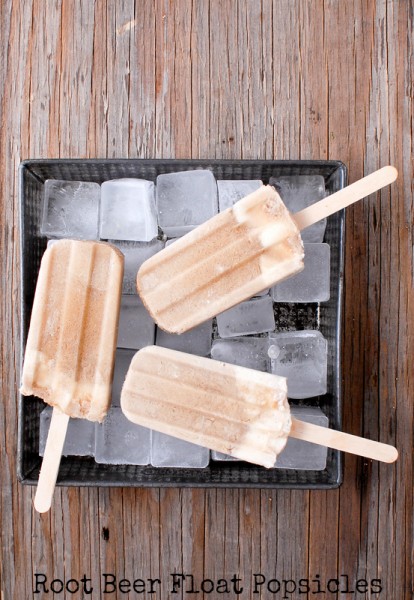 Root Beer Float Popsicles
An old-fashioned treat is reimagined with these root beer float popsicles, ideal for the summertime heat.
Piña Colada Sorbet
Three kinds of coconut products—coconut water and milk and cream of coconut—offer the best flavor and texture. Look for coconut water by the fruit juices. For an adult treat, drizzle rum over your serving.
Baby Citrus Cheesecakes
These cupcake-size treats are a fantastically simple alternative to a full-size cheesecake. You could also garnish them with fresh raspberries or blueberries.
Sources: Midwest Living, Cooking Light, Country Living, Women's Day, Cooking Channel, Real Simple
Please follow and like us: