"Life is uncertain. Eat dessert first."- Ernestine Ulmer
We've gathered the best no-bake treats that will keep you cool under the summer heat.
No-Bake Chocolate Mousse Pie
We opted to make this no-bake pie with a cookie crust, which shaves 30 minutes off the total time.
Chocolate-Peanut Butter Refrigerator Cake
This no-bake cake spares no indulgences, piled high with six layers of peanut butter cream and chocolate graham crackers, and finished with a sprinkling of peanut butter chips.
Chocolate-Raspberry Trifle
Drizzle store-bought pound cake slices with a robust coffee and liqueur mixture, then spread with chocolate pudding and top with chocolate shavings, raspberries and homemade whipped cream. Repeat steps for a traditional English dessert your guests can't wait to dive into.
Mini Nutella Cheesecake
Truth be told, Nutella is always no-bake because we are happy to eat it straight from the jar with a spoon. But if you want to get fancy with it, these mini cheesecakes are pretty cute.
Mud Pie In A Jar
Your new favorite ice cream sundae is almost too much to handle: Layers of vanilla and coffee ice cream, crushed Oreos, hot fudge sauce, and caramel.
Coconut Bonbons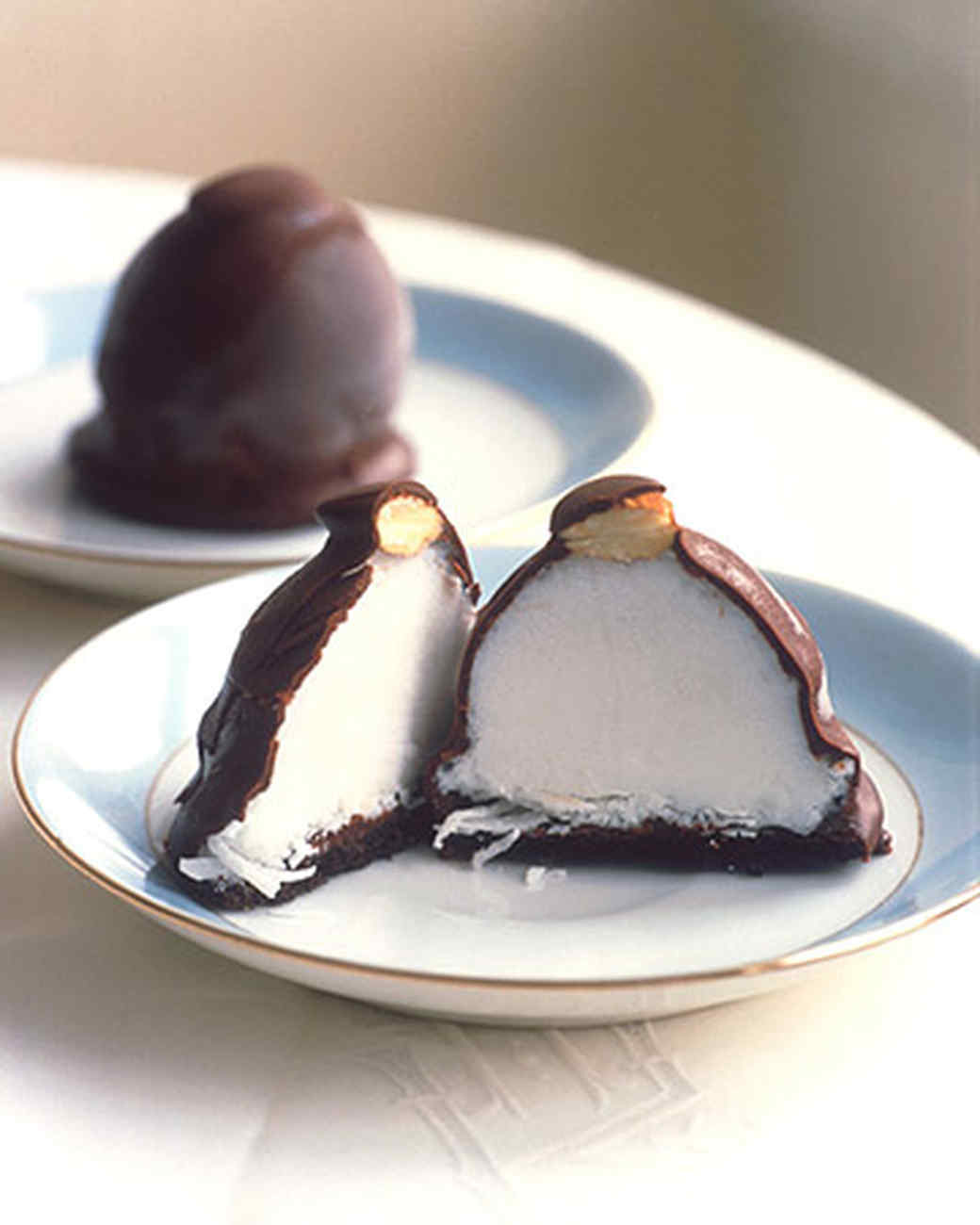 This frozen bonbon offers an exciting contrast between crisp dark chocolate and the icy coconut sorbet.
No-bake Blood Orange Pie
This creamy, rich pie is screaming for some acidic fruit to balance it, and here blood oranges are the perfect topping. Tangy orange wedges set off the cream cheese filling just right, and make for a pretty presentation.
Mango Icebox Cake
This airy dessert brings a burst of tropical freshness to a hot summer day. Start with an Italian meringue, mixed with pureed and diced mango, and add mascarpone cheese and sweetened condensed milk. Cardamom gives it an unexpected twist, and lime juice lends a bit of acidity.
Homemade Single-Serve Ice Cream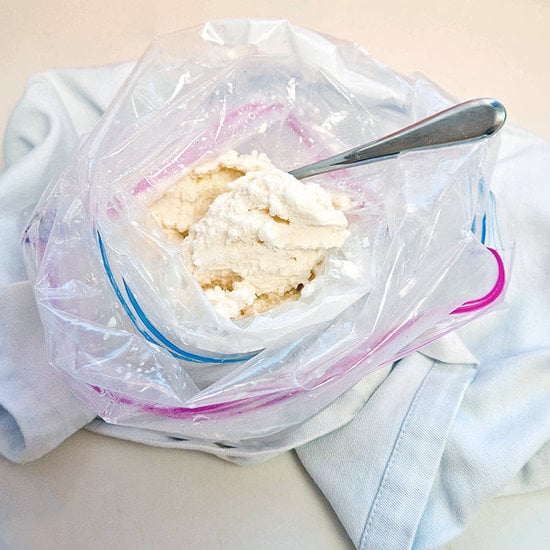 With just a few basic ingredients and a bit of shaking, the whole family will be enjoying their own bowls of homemade ice cream that can be topped with everyone's favorite additions. Along with making a cold treat, kids get to experience the magic of science in the kitchen as they watch the creamy liquid turn into a seriously tasty solid.
Fruit Skewers
Make a healthy, colorful, and fiber-filled snack using skewers and whatever fruit you find in your fruit bowl. These are the perfect treat to bring to a BBQ or eat for dessert while watching a flick.
Source: Woman's Day, Delish, Martha Stewart, Serious Eats, POPSUGAR Moms,