Master the Perfect Pimple Coverage
Layer foundation, concealer, and setting powder to ensure the blemish is completely covered and the product won't budge.
Source: Marie Claire
Fill Your Brows the Right Way
This can make you look like Groucho Marx's twin. The key to making your brows look darker but natural is not getting the formula you're using on your skin. If you have a bald spot you're trying to fill in, that's one thing, but if you're just trying to deepen your brow hair color, your best bet is a brow mascara that you can lightly swipe on for a more dramatic yet believable effect.
Source: Marie Claire
MAKE YOUR LIPSTICK LAST LONGER
To make your lippies last longer and save yourself the trouble of reapplying it after every few hours, dust a bit of powder over a tissue and lightly hold it over your lips. This same trick also works well to avoid lipstick stains on your teeth.
Source: PSST! PH
IF YOUR LIPSTICK SMUDGES
To keep your lipstick from budging for the whole date night, outline the outside of your lips with your favorite concealer. Once you're done, pop your index finger into your mouth and then take it out to avoid getting lipstick on your teeth. Don't forget to blot your lips so your lipstick doesn't kiss-off at the end of the night (wink).
Source: Beauty Hacked
Stop Staining your Bedclothes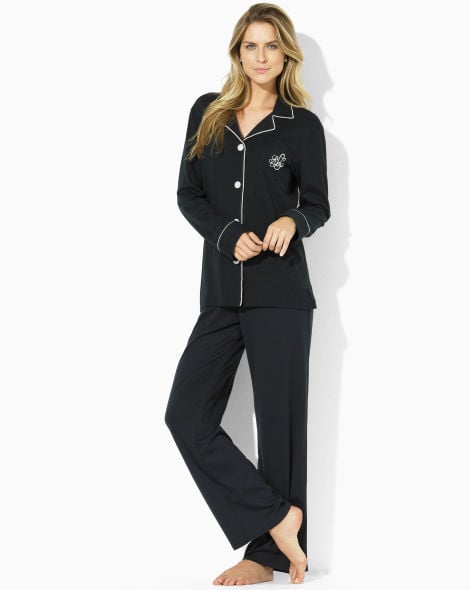 Unless you have some major free time, you're likely to reserve self-tanner application for the evening. Doing so allows formulas to truly sink in (and not irritate you with that DHA smell). But if you're a night-owl tanner, then you'll need a pair of dark, breathable sleepwear. You won't sweat off and streak the formula in the loose cotton. Just get yourself some matching colored sheets, too, so you can avoid that bottle of bleach entirely.
Source: POPSUGAR Beauty
Proper Perfume Application
Don't spray yourself with perfume. You will smell like a perfume factory at first, then it will wear off and you won't smell anything. Instead, apply it to your pulse points.
Source: Life Hack